Front view of villa. The patio looks out to the jacuzzi/swimming pool.
Eastern view of villa. The pool is framed by 2000m² of lawn and garden
Western view of villa. Lounge chairs make for quiet relaxation.





This luxurious villa is situated on an 18-hole PGA championship golf course, in the newly renovated 5* Hilton now called the MAGDALENA GRAND HOTEL Tobago Plantation Beach, Golf & SPA Resort Tobago. The colonial style architecture and furniture coupled with the natural tropical ambience go hand in hand to create a unique and comfortable retreat.
Explore the villa and get further information on making reservations by clicking on the links above.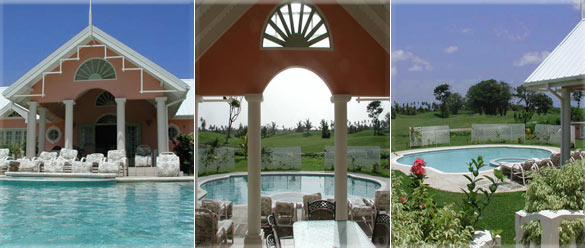 Quick Links: